About Shelly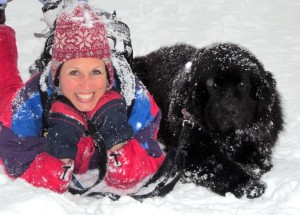 Shelly Stuart is a Canadian Palette Knife Artist that resides in White Rock, British Columbia. Shelly expresses life experiences with the use of vibrant acrylic and oil colors along with tactile textures in her paintings. With a 30 year career in health care, she strives to create art that promotes positive emotions, celebrates achievements, rejuvenates and is therapeutic to the viewer. Inspirations for her work arise from expanding ideas that surface during meditation, dreams, and also from recreating memories.
A common theme seen in Shelly's paintings is trees and landscapes. Her inspiration is derived from memories, including childhood hikes through neighboring farmer's fields, horse back riding through the surrounding landscape and perching on the roof of her parent's two story house admiring the rural view. As well, in Shelly's adult life, she continued to experience and interpret a variety of landscapes while hiking in northern Ontario, British Columbia, across Europe, The U.S., The Philippines, Central and South America.
Often Shelly's landscapes include a spiritual element and the skies in her work generally have a plenitude of swirls and colors depicting the energy of the sky that she felt as a skydiver. One of her favorite experiences includes falling through a cloud, described like falling through a thick mystical fog, a very enchanting experience……….
Another theme that is emerging in Shelly's art is the feminine and masculine aspects of nature. Look for female and male characteristics in her birch trees, such as a bump in the upper male trees representing shoulders or feminine female characteristics in the curves of the female trees. Shelly loves letting her right brain loose creating trees that tell a story about soulmates, celebrating friends, having a party, or mingling and meeting new people.
Shelly's favorite artistic masters and sources of inspiration are The Group Of Seven, Emily Carr and Vincent van Gogh. She is inspired by their use of color, their insightful interpretation of landscapes, and their boldness with trying new methods and processes. She is also quite familiar with the landscapes where some of these artists worked their interpretive magic.
Shelly travelled abroad studying master's work in European art galleries including England, France, Germany, Austria, Switzerland, Italy, Spain, Croatia, Bosnia and Montenegro. She has also visited other international galleries in South America (Peru, Ecuador and Brazil), Central America (Costa Rica and Belize), and in the Philippines. She appreciates the cultural variation in art and the story each artist strives to share through their work. This has inspired Shelly and enhanced her vision of sharing a story in each of her art pieces.